Safeguarding your reputation & protecting your revenue
For over three decades, ServiceTec has delivered world-class managed IT services for leading airports and airlines across the globe, ensuring the right IT solutions are delivered every time, to every customer. ServiceTec is committed to safeguarding reputations and protecting revenues of the world's busiest and most complex airports and airlines; key guiding principles when delivering any service to our customers.
Over 30 years' experience in managed IT services
Comprehensive IT infrastructure support
Unrivalled IT services designed exclusively for airports and airlines
Partners to leading airports of all sizes across the world
Established culture and reputation for customer service excellence
Commitment to ITIL conformant best practices
About ServiceTec
World-class IT support services
At ServiceTec, we offer world-class support for IT systems at airports. Established in 1989, and now with multiple bases throughout North America and Europe, our company has an unsurpassed reputation for the maintenance and support of business-critical systems across the entire airport infrastructure; we are the world's leading independent provider of managed IT services specifically for airports and airlines.
Unrivalled airport IT experience
Our genuinely outstanding level of service has been demonstrated by the systematic extension, re-award and expansion of multiple existing contracts with clients including JFK, London Heathrow and San Francisco.
Our unrivalled approach has enabled us to achieve and maintain our objective of developing strong, sustained and beneficial partnerships with airports and airlines throughout the world.
A global IT support company
An ISO9001, ISO20000 and ISO27001 certified company, we operate globally at many of the world's largest and busiest airports. Our team of experienced, vetted and highly qualified specialists deliver comprehensive managed IT services, tailored to the demanding and sensitive requirements of the some of the world's most stringent Service Level Agreements (SLAs).
Total IT infrastructure support
We pride ourselves in delivering the right combination of remote and onsite services, including our outstanding IT Support Service; a fully ITIL conformant Service Desk; expert management and delivery of large-scale IT Projects; full IT Asset Management systems; proven Staff Augmentation services; and world class Cyber Security at airports. We are perfectly positioned to help you ensure that every area of your airport's IT infrastructure is meticulously organized and carefully controlled.
Speak with our team
Find the right IT solution for your airport or airline today:
Call Now:
+1 703 259 4000
+44 (0) 1462 476200
News
We occasionally publish press releases and other news stories relating to the company.
You can read these posts by following this link.
Key Personnel
Andrew Anderson
Chairman
Andy Anderson founded ServiceTec in 1989 alongside the current Chief Executive Officer David Ison. As Chairman of the Board, Andy guides the company's long-term corporate strategy across each of its markets worldwide. Since founding ServiceTec, Andy has bought and sold four companies, applying his knowledge and business understanding in each venture to facilitate growth and expansion.
Andy's external interests have included being the owner/partner of the Washington DC Aston Martin dealership and Chairman of an internet software education business.
Outside of work, Andy's interests include playing golf, driving his Aston Martin and watching his favorite soccer team Tottenham Hotspur. Andy is located at ServiceTec's USA business and currently resides in Florida
---
David Ison
Chief Executive Officer
David Ison was one of the original founders of ServiceTec in 1989, alongside Andy Anderson. As Chief Executive Officer, David leads the development and execution of the company's long term strategy and is ultimately responsible for all day to day management decisions.
David's impressive managerial background has evolved at the same pace as the rapidly changing IT industry in which he is rooted. He is a successful facilitator and negotiator, achieving challenging results, targets and goals. David has initiated and led a number of key projects during his time with ServiceTec that have enabled the exponential growth and development of the organisation.
David is a member of the Institute of Directors, a Freeman of the Worshipful Company of Information Technologists and the City of London and an active member of Vistage.
Outside of work David's enjoys following Chelsea FC and motorsport, and has a keen interest in music and golf. David is based in ServiceTec's UK office and lives in Hertfordshire.
---
Lynne Harrison
Executive Vice President, Americas
Lynne Harrison joined ServiceTec in 1999, with initial responsibility for setting up all the financial reporting and modelling for the airport services division. She subsequently moved into a senior financial position at group level prior to her appointment as Group Finance Director in 2002. Today Lynne is the Executive Vice President of the Americas.
Lynne is a Fellow of the Chartered Institute of Management Accountants (FCMA), a Certified Public Accountant (CPA) and holds a university Honours degree. Lynne is also a member of the Institute of Directors.
Based at the US Office in Herndon, VA Lynne has lived in Northern Virginia since mid-2001. Outside of work she enjoys snow skiing, zip-lining, glass fusing, travelling, reading, watching ice hockey and motorsport.
---
Bryan Mills
Director Emeritus, Director CyberSecurity
Bryan Mills has a long history of managing IT service companies in the UK and beyond. At Cambridge, he read Economics and Law; after a brief spell in the Diplomatic Service, he joined Burroughs Machines and began his long association with Information Technology.
During his long and esteemed career, he has founded, directed and chaired several companies before joining ServiceTec in 1996 as a consultant. Before long, he became a director and then Chairman. At ServiceTec, he played a leading role in the creation of ServiceTec Airport Services International, after the Group focused on the airport services market. He also led the investigation of new markets, culminating in an entry into the CyberSecurity market. Bryan founded and was the first President of the Computer Services Association (now Intellect), was a very early Liveryman of the Worshipful Company of Information Technologists and Freeman of the City of London, and was Vice-Chairman of the Industrial Participation Association.
He has lived in Wimbledon for much of the last 50 years; he pursues his interests in history and architecture and advises his wife on her golf.
---
Martin Thornhill
Director of Finance and Interim Group Finance Director
Martin Thornhill is a long-serving member of The ServiceTec team. Having joined in 2003 as the accountant for the group's parent company, Martin has been at the heart of ServiceTec's financial management since he first started. Having been responsible for the central co-ordination of the group's accountancy, internal audits and resources for corporate projects, he also took on the additional temporary role of Interim IT Manager between 2007 and 2009. He moved into the role of Director of Finance in 2013, where he became responsible for the day-to-day financial functions of the Group.
In 2020, Martin took on the role of the Interim Group Finance Director and joined the board. Using his extensive corporate financial knowledge, Martin is responsible for overseeing a broad range of matters connected to corporate compliance, including (but not limited to) contractual liability, general/public liability, insurance procurement, data protection issues, financial reporting audit & compliance (including day-to-day book-keeping), tax compliance & compliance, internal financial controls and debt collection.
A fellow of the Institute of Chartered Accountants of England and Wales, with a bachelor's degree in Politics, Philosophy and Economics, Martin is well versed in the ways of corporate finance.
Based in ServiceTec's UK office and living in Hertfordshire, Martin's interests include history, current affairs (including geo-politics, defence policy and trade policy), wine, and walks in the countryside.
---
Andrew Inkester
Non-Executive Director
Andrew joined ServiceTec as a Non-Executive Director in 2020, having previously advised on every corporate deal the company has secured since 1989.
A senior corporate lawyer with extensive business leadership experience, Andrew has been a senior corporate partner of a law firm and a member of the senior leadership team running a top-10 UK law firm. Having acted as a trusted adviser for external clients and internally as a business leader, Andrew is expertly-equipped to drive strategy. Knowledgeable on post-merger integration and P&L governance, and with a strong reputation for delivering cultural & organisational change and financial improvement, Andrew brings over 40 years of invaluable experience to the ServiceTec board.
A Chartered Tax Advisor, qualified with a CF from the corporate finance faculty of the Institute of Chartered Accountants, Andrew also holds a law degree from King's College London.
Passionate about education and the charity sector, Andrew has been a member of a local advisory board for a Multi-Academy Trust building a new school in Croydon, a Member of the audit and risk committee of Westminster Kingsway College and a governor of a school close to where he lives.
Outside of the world of work, Andrew enjoys golf, photography, travel and follows Liverpool FC.
Our Work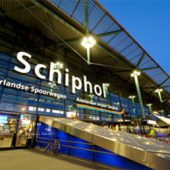 AMS
Amsterdam Schipol
ATL
Hartsfield-Jackson Atlanta International Airport
BNA
Nashville International
CAE
Columbia Metropolitan Airport
CLT
Charlotte Douglas
DEN
Denver International
DFW
Dallas Forth Worth
DTW
Wayne County Airport
EIN
Eindhoven Airport
HAM
Hamburg Airport
HOU
William P. Hobby Airport
IAH
George Bush Intercontinental Airport
JFK
John F. Kennedy
LAS
Harry Reid International Airport
LAX
Los Angeles
LHR
London Heathrow
MAN
Manchester International
MCO
Orlando International
MSP
Minneapolis-St. Paul
MUC
Munich Airport
OAK
Oakland International
ONT
Ontario International Airport
ORD
Chicago O'Hare International Airport
OSL
Oslo Airport
RNO
Reno-Tahoe International Airport
RSW
Southwest Florida International Airport
SFO
San Francisco
SLC
Salt Lake City International Airport
SNA
John Wayne Airport
YIP
Willow Run Airport
YQR
Regina International
YYJ
Victoria International Airport
YYZ
Toronto Pearson